"Seven, Seven, Seven, Seven, Seven"

I know the exact scene you have in your head - 'Monica on the couch.'  I'm here to flip the script and bring you something fresh: a killer intro for this piece with the same words.  Today, I'm taking you on a wild ride through the seven dos and don'ts when it comes to getting down and dirty for the first time with someone. 


So, let's get into my 'Seven, Seven, Seven, Seven, Seven'
Dos for Your First Time Having Sex
1. Prepare

It's date number four and he's called you at his place. Of course, you know what that invitation hints towards! The anticipation is electric. You are buzzing with new types of butterflies, but remember, you're stepping into a whole new world.

Get your funky self online and devour articles about first-time sex. Google every single question that pops into that beautiful head of yours, no matter how silly it might seem. And hey, don't forget to reach out to your non-virgin squad for some real talk. Getting a true grasp on what your first time might be like will help you set those expectations just right.

2. Talk to your partner before and after

I feel like a teacher saying this but, "Communication is the key to everything."

Quite honestly, this is the part that movies skip! Having one, or a couple of juicy conversations with your partner about your hopes, expectations, and boundaries is the secret sauce to make your experience a lot better! At the same time, it starts building a cozy comfort between the two of you, thus reducing the possibility of things getting awkward.

Another thing that movies often skip is the 'after conversation'. No, it doesn't have to be immediate - please cuddle for a while, or sleep or grab food and play something you like. When the timing feels just right, slip in that sweet 'after' convo.
Share what felt ah-mazing, what didn't quite hit the mark, and dive deep into understanding each other's likes and dislikes. This little chat might be a game-changer for your next ride.
Here's sharing your friendly 1-min round-up on consent in sexual relationships before you dive into the next segment: 
3. Remember that Consent can be withdrawn anytime

You've been buzzing all night, feeling like a kid before a rad adventure. The sexting game has been on fire, heating things up real nice. With a blushing face and a sneaky smile, you enter the room, ready to rock and roll.

As their hands start to wander, a slight hesitation creeps in. When their face gets closer, you start feeling downright uncomfortable. Maybe you're not as ready as you thought you were.

"It'll be so embarrassing to say no right now, I kinda let them on since we first met" You're feeling a full-on Devi Vishwakarma when she was with Paxton. I get it, those thoughts can mess with your head and make it hard to hit the brakes.
But guess what? It's more than okay to shout STOP from the mountaintops if that's what you need. Just because you initiated something doesn't mean you're locked into it. Your body, your rules, baby! You have the power to withdraw your consent, at LITERALLY any time.
PS: Devi did bomb on Paxton, and was glad that she did! I hope you channel your inner Devi in such situations as well.

4. Wear what you feel sexy in

Imagine someone slowly undressing you, and you're rocking some jaw-dropping red lingerie that's all laced up. How does that make you feel? Now, let's switch gears and envision that same slow-motion strip tease, but this time you're sporting some sleek black undies. How does that change the vibe for you?

This tip isn't about getting your partner all hot the moment they lay eyes on you. This is about YOU. The more sexy you feel, the more confident you'll be. This isn't restricted to underwear. It works like magic even when you spritz on your favorite perfume or do anything else that makes you feel like the absolute goddess you are.

So go ahead, and embrace whatever makes you feel like a million bucks. When you feel sexy and confident, there ain't nothing that can hold you back.

5. Pay attention to your partner

Do you know those steamy movie scenes where couples lock their eyes during mind-blowing, intense sex? It's time to channel that energy and crank it up to eleven!

Paying attention to your partner, especially to the nonverbal cues can go a long way. Watch closely, cause their responses will speak volumes. Observing how they respond to your moves will tell you what they're getting excited about, and what they're not so keen about. Plus, it's a surefire way to ensure that you have their continuous consent, respecting their boundaries and making them feel oh-so-comfortable.

6. Use lubrication

We often assume that lubricants are only for making intimate experiences better. Well, for first-timers, it has a lot of other purposes too.

Slathering on some extra water-based lube like DTF by That Sassy Thing will not only ensure a silky smooth penetration but will work wonders in reducing any potential irritation. Say goodbye to those pesky moments of physical discomfort. Trust me, your body will thank you for this.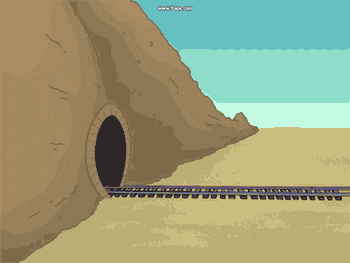 7. Explore the concept of non-sexual intimacy

Being intimate with someone for the first time might be a slightly nervous experience, even if you're completely ready.

Before diving right into a sexual act, take a moment to slow it down. Embrace each other, hold on tight, spoon your partner, or cuddle a bit. This will calm down any tinge of nervousness and builds a rock-solid foundation of trust. This becomes a beautiful setting. Imagine the power of a hug that lingers just a little bit longer, before leaning in for the kiss. This is a recipe to make your entire experience an unforgettable one.
Don'ts for Your First Time Having Sex
1. Don't expect an orgasm

"It feels so new and so different, and I'm having fun too! Why am I not able to climax?" I get it, girl! But - it's your first time.

You are having a blast because you've never felt anything like this. You're yet to explore so many erogenous points in your body. You're yet to try so many new ( and better ) positions. You're yet to widen your sex horizons.
Once you de-center the need to have an orgasm, you start realizing how wonderful each of your partner's moves is. And, if you're feeling frisky, you can even introduce personal massagers into your bedroom, and good for you, That Sassy Thing has an awesome collection lined up for you

It'll cum to you, I promise. But for this time, enjoy how playful and weird, and stupid it gets. 
2. Don't do anything extreme

It's absolutely normal if you think of Christian Grey when you think of sex (honestly, that's us too!) We've all been there, getting swept away by steamy thoughts and indulging in some erotica fiction or tantalizing content. Even then, breathe. Give your body the space to know what's happening. Keep it simple, keep it basic. Once your body starts getting acquainted, Aunt Sassy will be your biggest cheerleader for experimentation. 

3. Don't be afraid to laugh

Remember the first time Ross and Rachel kissed? Remember how Rachel burst into laughter while they locked lips? Man, that was cute. I appreciate that scene even more than the average viewer because it showed something real, something normal.
Sex can be funny sometimes. Let go of the perception that sex has to be heated, and give it the space to be silly. You can make playful statements or joke about an awkward moment to make the situation better. A little amount of laughter is playful, authentic, and human.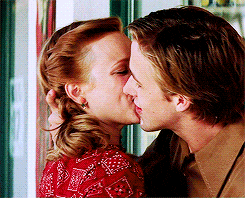 You're going to make noises anyway, and laughter would be an amazing addition!
4. Do not overthink

We always build up the moments that we've waited for. You might have built this up too - with fragments from 'The Sex Lives of College Girls', or porn. This is absolutely normal.
But here's the deal: sometimes reality takes a detour, and that's okay.
It's important to not overthink at that moment, and let your 'expected first-time imagination scenario' take a back seat. You'll get something different, but it'll still be just as wonderful!
5. Do not ignore body parts that are not stereotypically sexualized

Your fingers and tongue around your partner's genitals are great, but there's so
much more ground to cover!

Spread the love, quite literally, to the non-obvious places - like making your hand wander on their back or gently kissing on their thighs. This will let anticipation dance in the air and help you discover erogenous zones beyond what you know.

6. Don't be overly cautious about your performance

This is a tough one. We all want to leave our partners breathless, ready to shout our names from the rooftops.

But here's the truth: intimacy is not always about performance, and definitely not about perfection. In the pressure of wanting to be the best, you might end up worse than what you're capable of! The best way to ensure both of you have a good time is by letting go of the stress and just being there in the moment. Find your rhythm and go with the flow.

7. Don't compare your experience with your friend's

You're already planning on sharing this juicy tale with your besties, and guess what? They'll be itching to spill the details too!

Amidst all the storytelling and friend giggles - it is important to understand that you and your partner are the stars of your own show. No one else can replicate what you just had going. It's your own peculiarities, your own offbeat moments that make your first time so authentically and wonderfully, only yours.

Every time you think of "Seven, seven, seven, seven, seven", I do want you to think of what Monica referred to. However, for your very first time, I hope our '7s' is what you think of.
-----
About the Author 
Hemali (she/her) is an explorer of the realms of sexuality, intimacy, and dating. She talks endlessly about the evolving landscape of feminist narratives on the big screen and makes you reanalyze the portrayal of women in mainstream culture. If you're looking for alternative conversation starters, take your pick from: Biryani, Art Fairs, or Spoken Word Poetry.

-----